Configurable. Local. Reliable.
Customizing Swagelok grab sample systems allows for safe, efficient sample capture—meeting your specific plant application needs. We offer ideal sampling panels that are safe, intuitive, easy to maintain, and can be ordered as a single part number. The panels are available in a variety of configurations and advanced features. Plus, local support ensures fast, dependable expert service.
Designed and built with the reliable components you trust from Swagelok
Local, factory-certified experts for local fabrication and support
Versatile mounting options for easier installation
Standard sample systems can be configured using a part number table for simplified ordering
Additional instrumentation is available, including gauges, meters and flow indicators
Backed by the Swagelok Limited Lifetime Warranty
We offer 2 categories of grab sample systems:
Grab Sample Modules (GSM) using cylinders
Liquid-Only Systems (GSL) using bottles
The Swagelok® grab sample module (GSM) is a closed-looped sampling system that pulls from a positive-pressure process and returns back to the process at a lower pressure location. The Swagelok® grab sample liquid (GSL) is a liquid-only sampling system for drawing fluid into a non-pressure-containing bottle with a self-sealing septum cap in applications where the process fluid is not at risk of fractionating when stored at atmospheric pressure. All Swagelok grab sampling systems are designed to protect both your personnel and your profitability, and each panel is configured to meet your specifications.
Regardless of which type you need, Swagelok will provide you with accurate, safe grab sample systems customized to your specifications and completed with a turnaround to fit your schedule. We work with you to assess your current system, recommend a panel that meets your needs, customize our standard panel to your specifications, assemble and test the system, and train your technicians once the panel is assembled. The right local support by sampling system specialists can provide immense value to your organization.
For more information or a quote, contact us today. To see the various Swagelok grab sample system configurations available, view our Grab Sampling Panels and Services page.
View our wide selection of sample cylinders that meet DOT, Transport Canada, and TPED standards for transportation of chemicals.
Our Sampling System Training can help you design effective sampling systems, diagnose, and eliminate existing issues so you can increase efficiency and save money.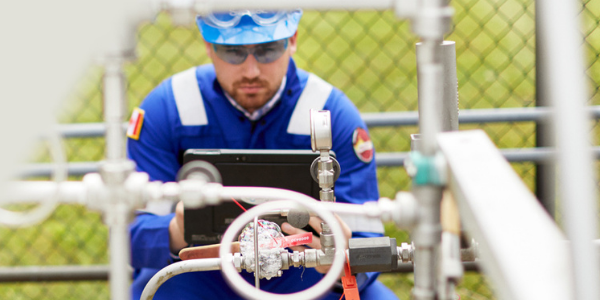 If you're short on manpower, Swagelok can provide an extra set of hands by building your fluid system assemblies for you through our Design and Assembly Services.